AutoCAD Training Course Content
Introduction to AutoCAD interface
Unit Settings
Creating basic Plan, Elevation, Section and details
Use of Text, Mtext & Layers in Documentation
Apply Hatch & Gradient
Layer Management
Creating Tables and linking with Excel
Dimensioning in drawings with tolerance
Model Space ,paper space and layouts
Blocks and Dynamic Blocks
Adding external References
Creating plans such as architectural plan, structural foundation and framing plan, electrical plans , site plan , centreline plans as per the requirement
Door and window schedules
Furniture Layout
Staircase Drawings
Plotting Drawings
What You Will Get In AutoCAD Training Course Content

This software allows designers and engineers to draw and edit 2D and 3D designs more quickly and accurately than they previously could by hand.
Autocad s a software program used primarily by architects and engineers for technical drawings of structures. Now available in 14 languages, and can run on all Windows, macOS, iOS, and Android.
AutoCAD is in high demand because it is one of the most widely used CAD software programs listed as a prerequisite to employment in any architectural or engineering role.
Benefits Of AutoCAD Training Course Content

Benefits of using AutoCAD includes –
Drawing To Scale
Easier Layout And Viewing
Improved Accuracy
Easily Identify Design Weaknesses
All the projects can be stored in the cloud, saving time and resources. With AutoCAD, it is easier for designers from all fields to complete their tasks on time, save money, and have little or no errors.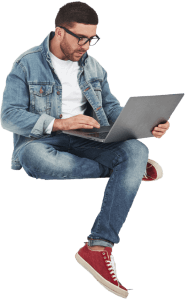 Start Your
Graphic Journey
With Us