SketchUp Software Training Course
SketchUp Software Training Course
What is sketchup
How to get around inside sketchup
Push pull ,Zoom, follow me ,pan and rotate commands
Understanding the XYZ axis
Applying templates
Drawing and using the pencil tool
Drawing basic geometric shape with measurements
Drawing circles and acres
Discovering tags (previously called layer)
Simple Array techniques
Making components and groups
Creating a digital warehouse
Modeling techniques
Copy and offset faces, edges and polygons
Paint bucket
Materials Editor
Textures and bitmaps
Create new scenes and styles
Setting up camera and making animation
Annotation inside SketchUP
Printing from SketchUP
Exporting 2D images or PDF
Best Practices in SketchUP
What You Will Get In SketchUp Software Training Course

SketchUp includes two versions, the basic edition, and SketchUp Pro, used by a wide range of professionals. The program is used for 3D modeling projects like designing rooms, video game graphics, and architectural plans.
SketchUp features an innovative "Push and Pull" method of creating 3D models that are unique from other designing software. This method involves creating or importing a 2D modeling and then pushing and pulling on the object until it has been manipulated into a 3D shape.
Benefits Of SketchUp Software Training Course

Building
Interior Designing
3D Modelling
Mapping Out Details
You can use Revit for several crucial design options. You can also tap into Revit software for assistance in interior designing. Many design professionals utilize the program in mapping out and measuring rooms for optimal design options.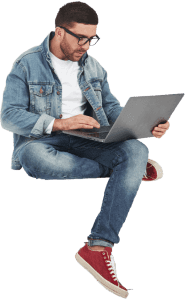 Start Your
Graphic Journey
With Us